A message from Glenn Neely, Trading Advisor & Elliott Wave Forecasting Expert:
Finally... NEoWave has a BITCOIN FORECASTING service
For years, I wanted to provide Bitcoin analysis to my customers. Unfortunately, crypto Wave structure was extremely difficult to decipher UNTIL the BIG DROP of 2022. That event cleared up long and intermediate-term Wave structure. Consequently, it's now possible to produce reliable NEoWave analysis on this "King of Cryptos."
Bitcoin is a "digital currency"; so, the most logical place to implement this new service was to join it with our existing EURO Forecasting service.
Subscription starts at low as $21/month.
Subscribe at NEoWave.com/FORECASTING and you'll receive a Bi-Weekly newsletter on BITCOIN.

The NEoWave Forecasting service includes:
Real-Time Charts
Detailed Comments on Wave Structure
NEoWave Analysis on current market conditions
Time to take advantage of the exciting world of BITCOIN - SUBSCRIBE TODAY!
To a New Digital Future,
Glenn Neely
Author of Mastering Elliott Wave
NEoWave, Inc.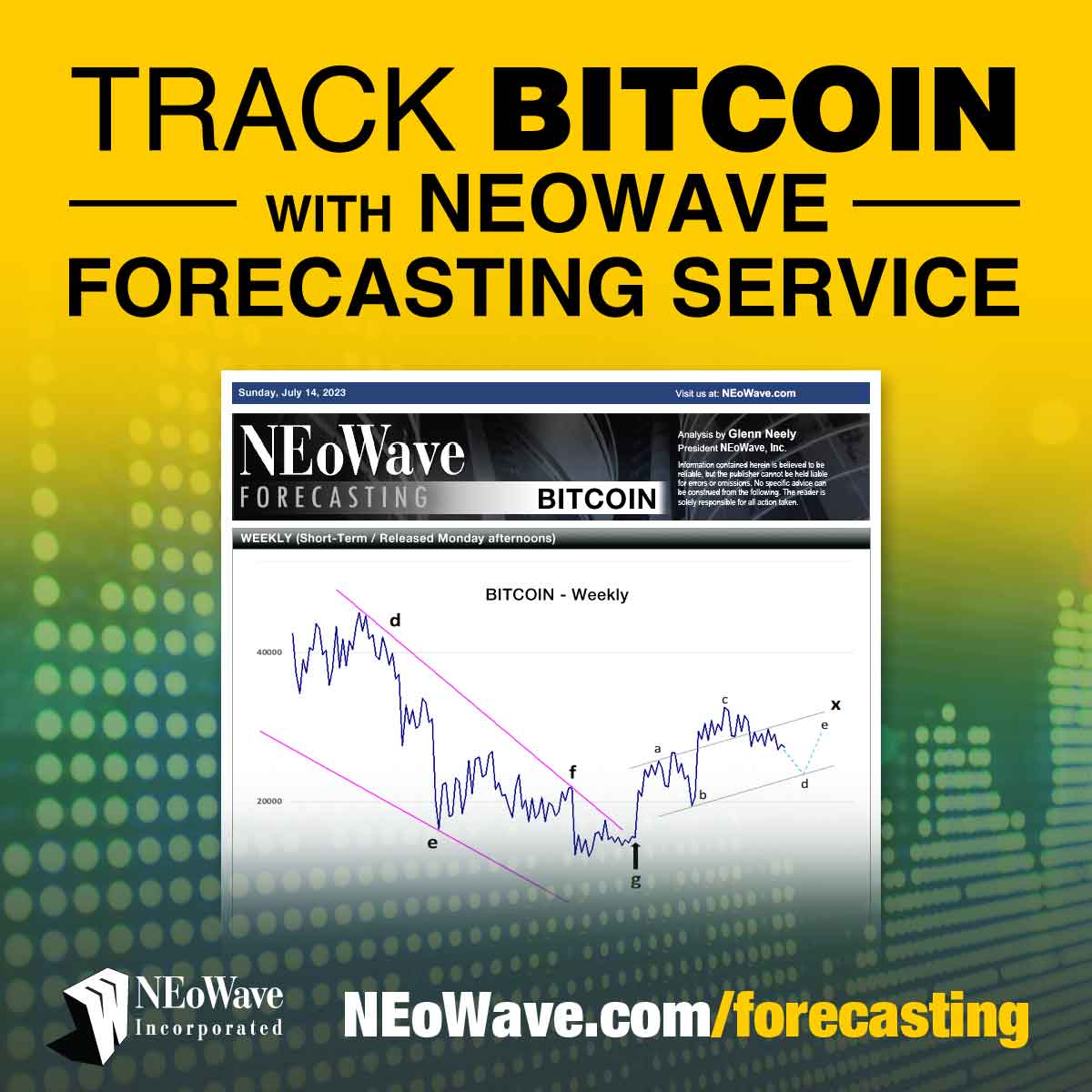 RECORDED BITCOIN WEBINAR: $19.00 US
Did you miss Glenn Neely's 1-hour webinar on March 12, 2023 titled "Bitcoin's SHOCKING Future?"

Due to the popularity of this 1-hour webinar, Mr. Neely has released the recorded webinar for purchase.
In the 1-hour webinar, Glenn Neely presented his market forecasting strategy and applied NEoWave concepts to BITCOIN charts in real time. His presentation predicted where the world's largest crypto market is headed. Don't miss this valuable insight from Mr. Neely!