NEoWave Blog
4/21/2023 - NEoWave Staff
FREE RECORDED WEBINAR: Learn how accurate Wave analysis is really done!
---
LEARN PRECISE RULES TO EMPLOY FOR GOOD WAVE ANALYSIS AND FORECASTS
How can you produce accurate, stable Wave counts without all those aggravating, alternate scenarios?
Most Wave analysts have no idea how to achieve this. Over the years, Elliott Wave expert Glenn Neely developed a highly specific process to produce accurate Wave counts without contradictory bearish and bullish scenarios. Using NEoWave (advanced Elliott Wave), you can create RELIABLE, consistent forecasts!
NEoWave provides a step-by-step methodology to eliminate bad forecasts, opinion, subjectivity, and emotion.
HOW? NEoWave is far more scientific, objective, and logical than orthodox Elliott Wave. Watch a free recorded webinar that will demonstrate precise rules to employ for good Wave analysis and forecasts.

NOTE: Glenn Neely recorded this instructional webinar on August 14, 2022. While the charts are no longer current, his methodology is evergreen and 100% applicable to all Elliott Wave forecasters. Don't miss this FREE 40-minute, recorded Elliott Wave webinar to improve your Wave analysis and forecasts!
WATCH A FREE RECORDED WEBINAR
RECORDED AUGUST 14, 2022
In this free recorded webinar, Glenn Neely will demonstrate precise rules to employ for good Wave analysis and forecasts.
NEOWAVE

FORECASTING COURSE
Learn how to create your OWN specific, accurate price/time forecasts! Receive this hands-on, real-time Wave analysis training personally taught by Glenn Neely.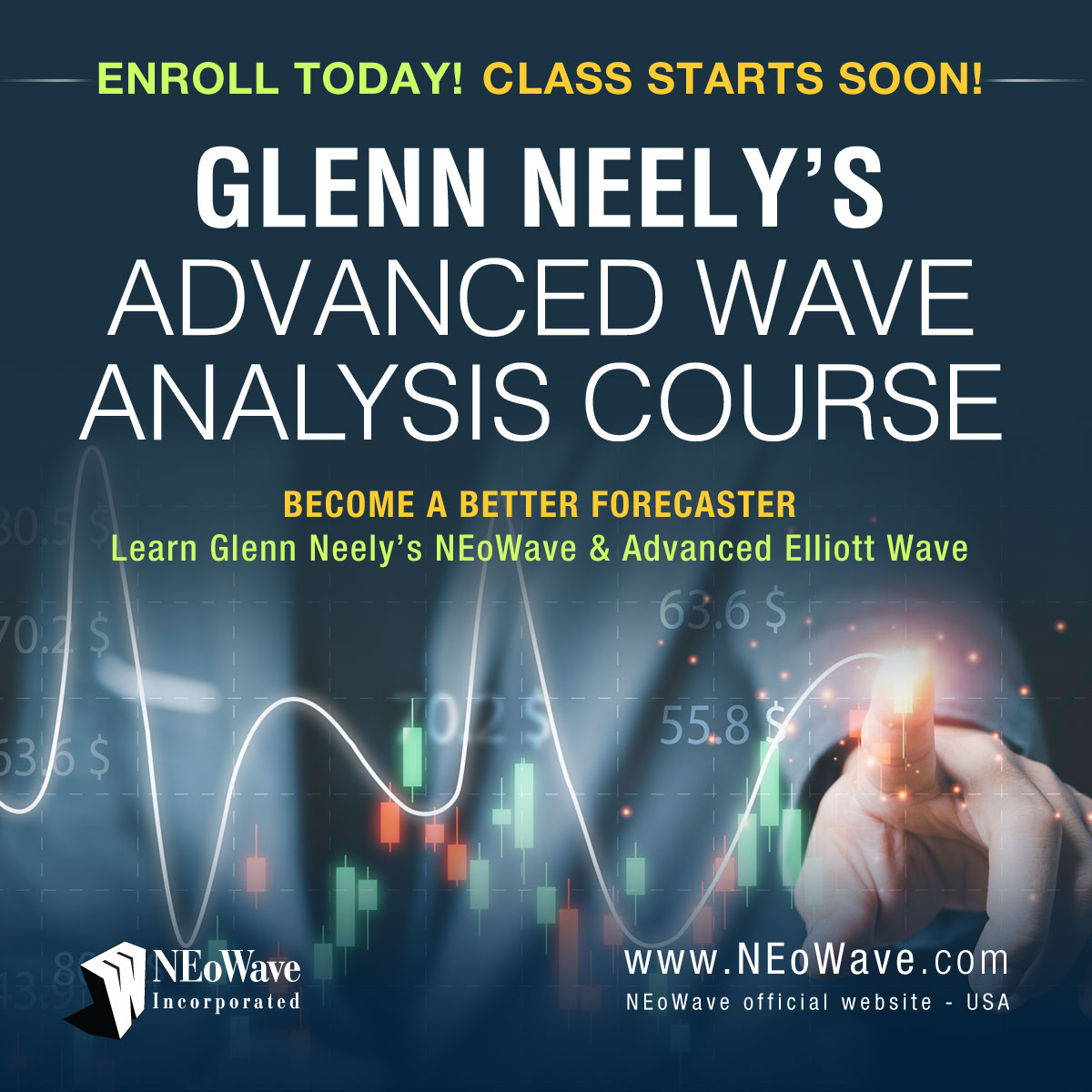 NEoWave concepts introduce logic to orthodox Elliott Wave, elevating it to a more scientific level. By following Glenn Neely's charts on four major markets, you will learn how to apply advanced NEoWave concepts to orthodox Elliott Wave on your own real-time price charts. With this educational service, you will experience the application of NEoWave to short-term, intermediate-term, and long-term charts for the S&P, Gold, T-Notes or Euro.
LEARN MORE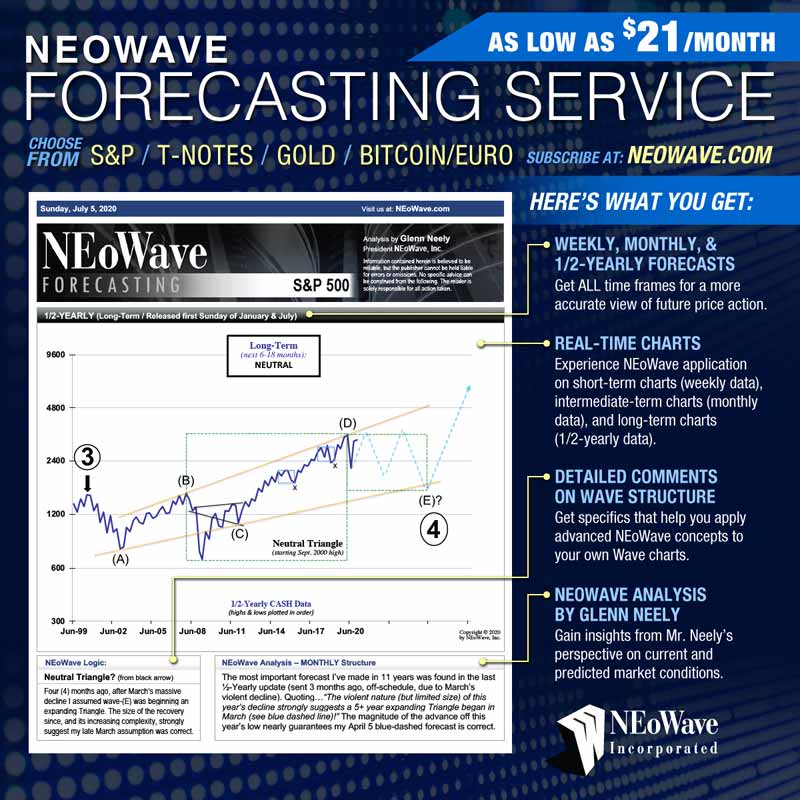 ---
Connect with Glenn Neely:
Facebook:
https://www.facebook.com/NEoWaveGlennNeely
LinkedIn:
https://www.linkedin.com/in/glenn-neely
Follow us @NEoWaveTheory:
Facebook:
https://www.facebook.com/NEoWaveTheory
Twitter:
https://twitter.com/NEoWaveTheory
Instagram:
https://www.instagram.com/neowavetheory
LinkedIn:
https://www.linkedin.com/company/neowave-inc