From the desk of NEoWave founder and trading advisor, Glenn Neely
JULY 12, 2022
UPDATE on S&P, GOLD and T-NOTES
With 3 of the largest markets in the world at major junctures, and each closely following NEoWave rules and projections all year, I felt this was a good time to issue a public update.
S&P 500
If you look at the S&P chart, there's a blue-dashed projection line showing what was forecast the last few months and what's expected going forward - so far, so good!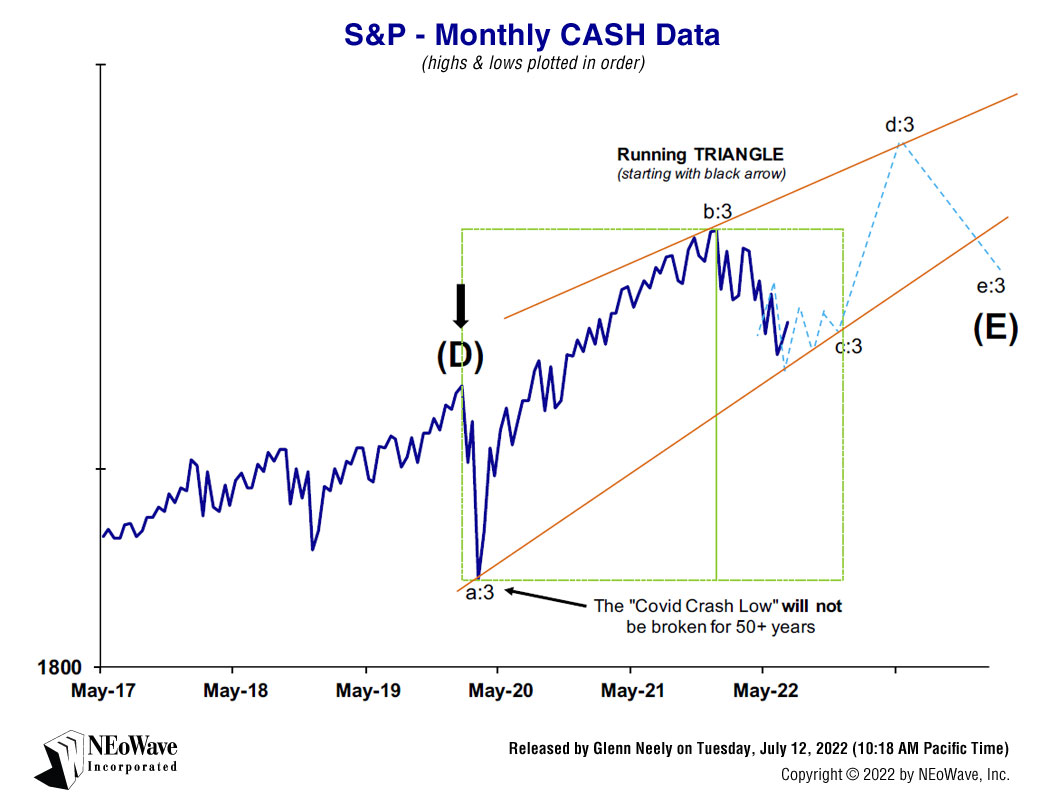 GOLD
To nearly everyone's surprise, the precious metal has sold off dramatically from this year's high! In an environment of inflation and "massive government spending," who'd a thunk such a thing was possible!! (actually, NEoWave predicted the whole thing going up into this year's high and the decline that followed).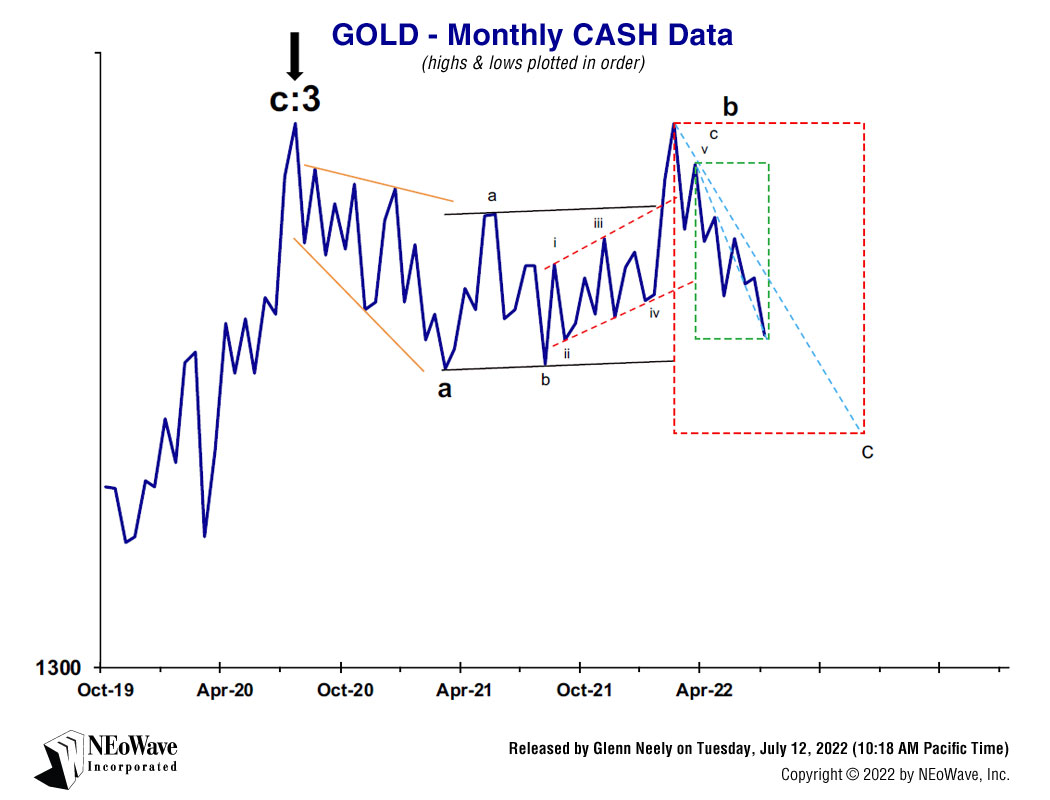 T-NOTES
Another situation that doesn't make sense to most, but NEoWave has been accurately predicting the direction and behavior of Notes (via the 10-year cash yield) all year. With the recent approach of 4.00% in the 10-year cash yield, NEoWave price / time / complexity rules warn a major low may be forming in Notes this year.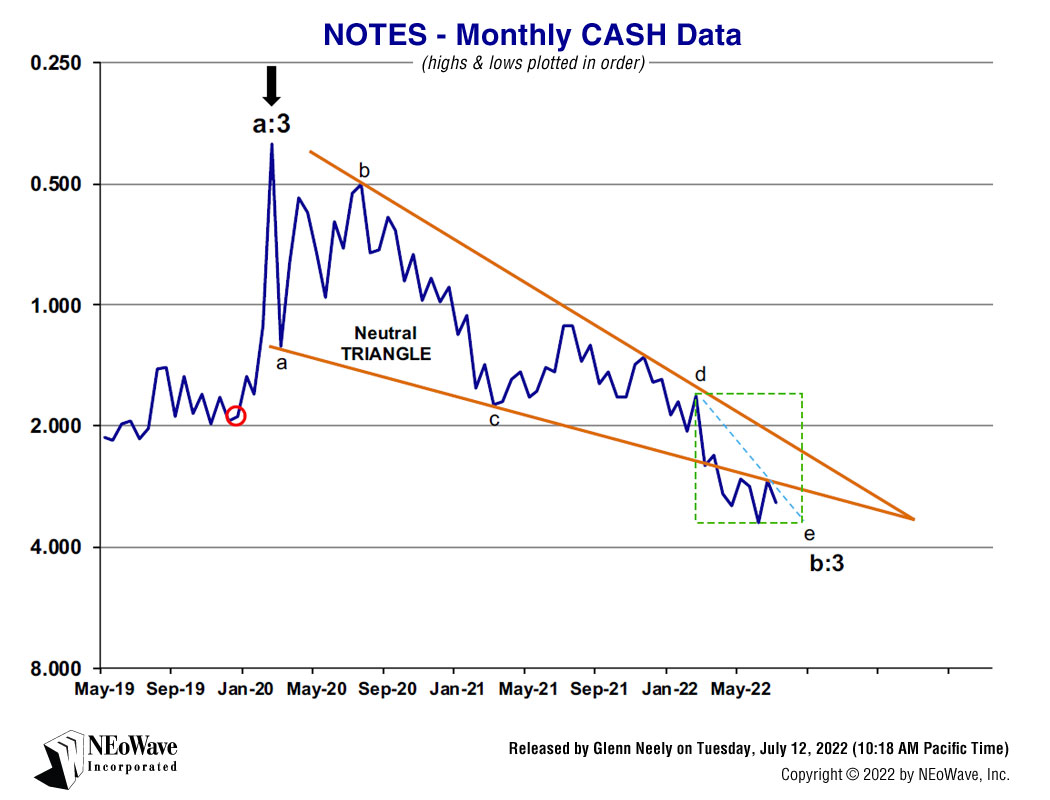 Sincerely,
Glenn Neely
NEoWave, Inc.
www.NEoWave.com