From the desk of NEoWave founder, Glenn Neely
More Signs a MAJOR TOP is Forming
The following 2 charts contain information sent to me by a great, long-term client and friend.
The first chart shows Short Interest is as low as it was in the year 2000 at the height of the dot-com bubble

(right before the Dow, S&P, and Nasdaq dropped 50%, 60%, and 70% respectively).

The second chart shows Wall Street is issuing stock at a rate not seen in decades

- a sign stock buying has captured the public's imagination and a clear indication "distribution" is underway, which takes place before prolonged market declines.
As the old saying goes, "markets can remain irrational longer than you can remain solvent." So it's possible a greater level of public-buying could temporarily push the markets higher BUT, independent of how high prices go, the time-window is quickly closing. Protect your portfolio (or lighten up positions) to avoid getting caught in a melt-down.
CHART 1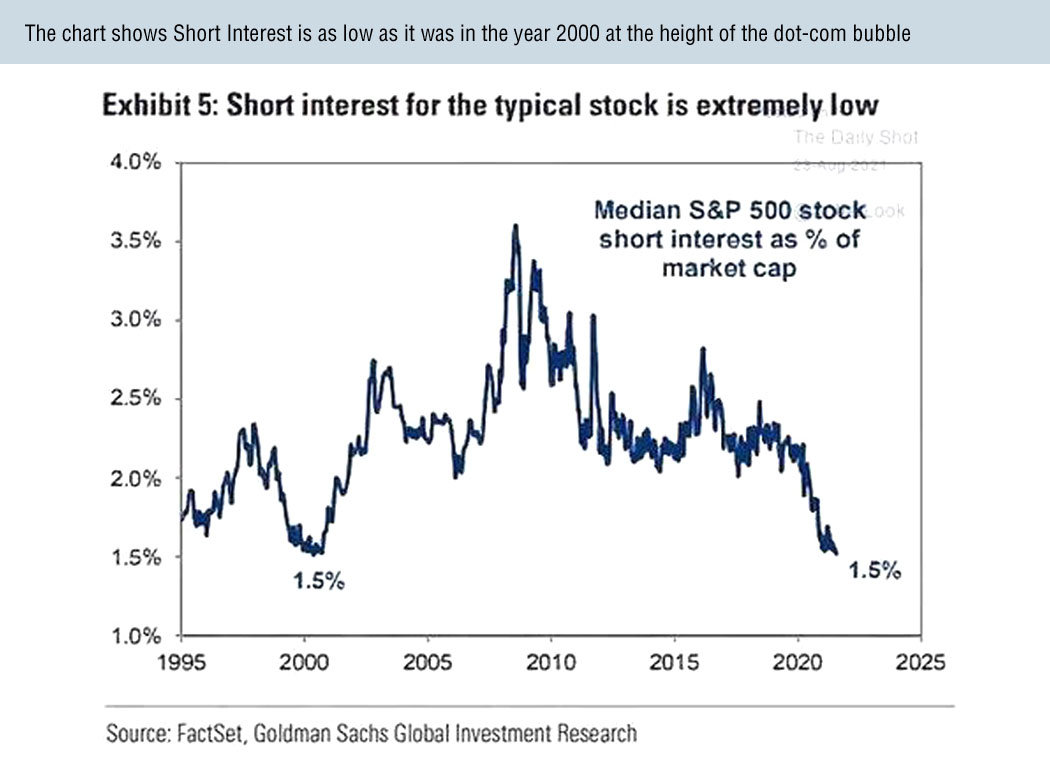 CHART 2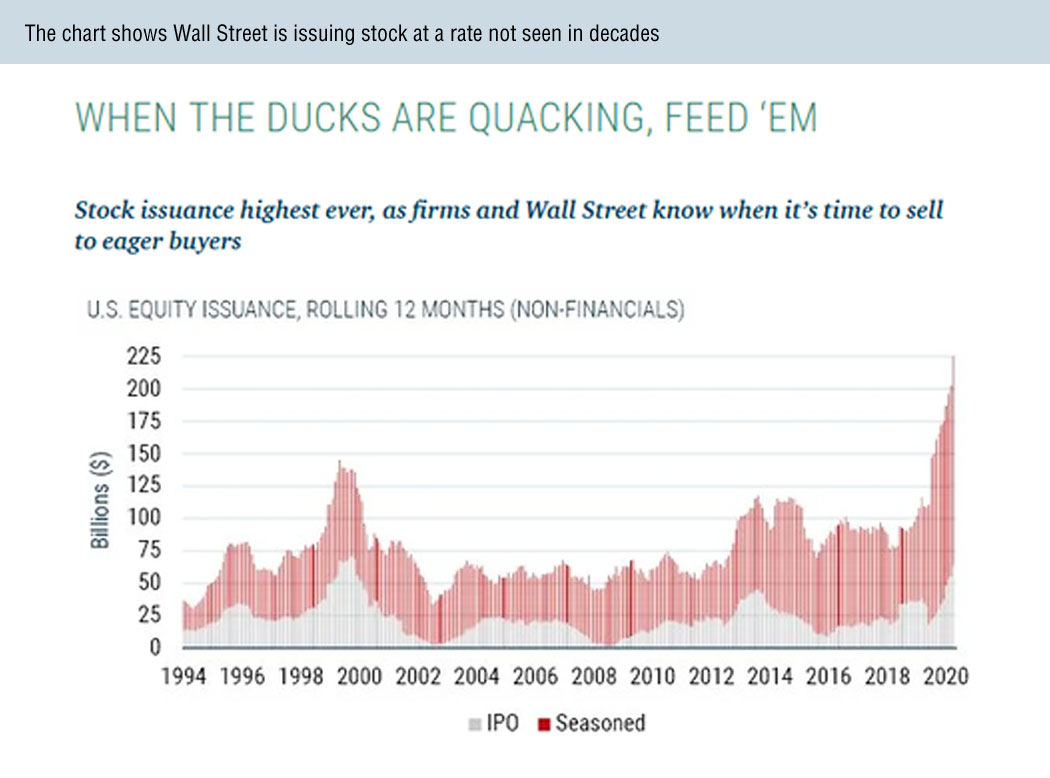 Sincerely,
Glenn Neely
NEoWave, Inc.
www.NEoWave.com