NEoWave Blog
2/21/2022 - NEoWave Staff
Does Neely River Trading deliver results? Here's what our customers say...
We're always tickled to receive emails from customers raving about NEoWave products and services. Recently, we received 4 testimonials for the Professional Trading Course - a LIVE online course personally taught by Glenn Neely. In this 12-week course, Mr. Neely teaches his unique approach to trading: Neely River Trading technology.
HERE'S WHAT CUSTOMERS SAY ABOUT NEELY RIVER TRADING:
"Glenn, I just wanted to thank you for your classes and for sharing your knowledge.

Neely River Trading technology is giving me some superb results.

And the more I use the NRT TradeStation software the better it all works."
Thomas H., Belgium
"

Glenn, I have been attending your Neely River Trading classes for nearly two years non-stop and have made significant progress every month.

In fact, last night the light finally came on regarding the importance of your vector analysis. Even though I have watched you use this strategy repeatedly I never understood its vital importance. I back-tested a number of my trades from this year and could see where I made obvious mistakes in light of the vector-type analysis. Now I get it!"
Rich O., United States
Glenn, it is again my pleasure to be a part of your current course on Neely River Trading technology. Previously, I had attended your Neely River course a few years ago.

Neely River has helped me immensely to control my risks after entering and 'losing like a winner' even if the trade went against me.

"
Abhijeet D., India
"I have just completed Glenn Neely's Professional Trading Course and learned how to use his Neely River Trading technology. I have been applying NRT to trading spot FOREX pairs.

All my positions are 'in the money'!

Soon, I'll go to ETFs on TradeStation!"


Vladislav P., Bulgaria



LEARN ADVANCED TRADING WITH GLENN NEELY!
BOOK NOW!
NEELY RIVER: Professional Trading Course
Classes begin April 6, 2022, at 18:00 PDT
Only $995 for the large-group 12-Week trading course. To reserve your spot, complete the Contact Form and Magelan (NEoWave Customer Service) will provide details on this LIVE course and complete your enrollment process.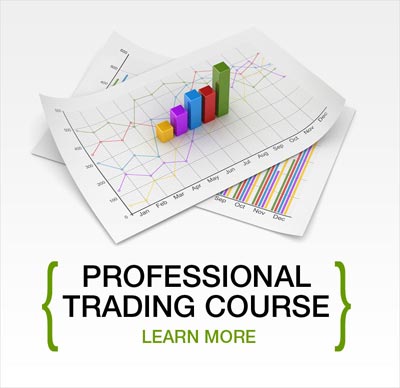 WANT TO LEARN MORE?
FREE Neely River Trading technology webinars
DON'T HAVE TIME TO LEARN NEELY RIVER?
SUBSCRIBE TO THE TRADING SERVICE!
With a focus on effective trades and capital preservation, Glenn Neely's trading service offers an uncommon level of detail and specificity on trades – precise trading recommendations that yield refreshingly consistent results. In fact, many NEoWave customers are professional money managers, brokers, and traders. You can get detailed recommendations for all major world equities, commodities, currencies, and fixed income.
LEARN MORE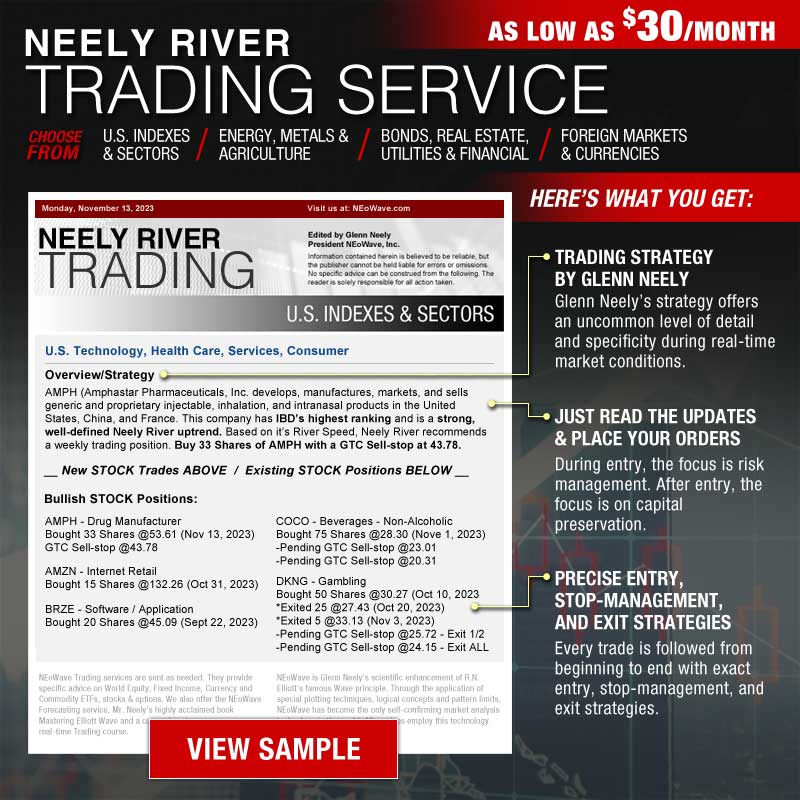 Connect with Glenn Neely:
https://www.facebook.com/NEoWaveGlennNeely
https://www.linkedin.com/in/glenn-neely
---
Follow us @NEoWaveTheory:
https://www.facebook.com/NEoWaveTheory
https://twitter.com/NEoWaveTheory
https://www.linkedin.com/company/neowave-inc