From the desk of NEoWave founder, Glenn Neely
Combining the S&P's drop on Friday with the large sell-off expected at the opening this morning (based on current futures market action), the odds have increased to about 65% that THE TOP OF THE YEAR occurred this month. If the S&P breaks 4150 this week, those odds increase to about 85%. If the cash S&P breaks 4000 in the next 2-3 weeks, it will be nearly 100% certain the 2020-2021 Bull Market is over! See NEoWave chart below for the price behavior we may witness the next few years AFTER this year's top is confirmed.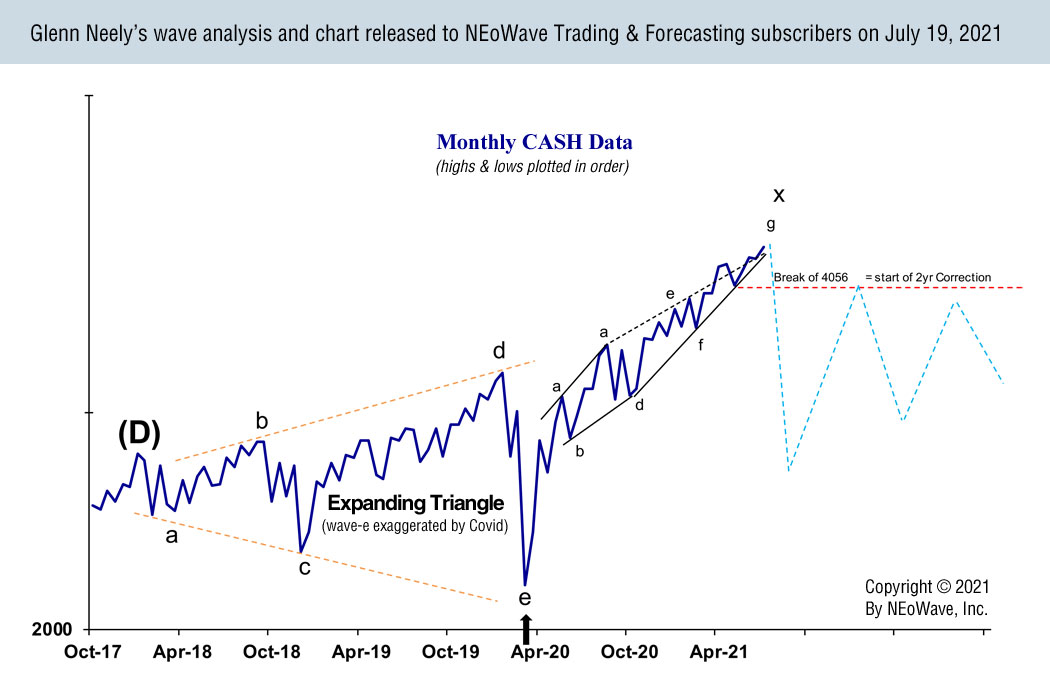 For subscribers to our U.S. Equities TRADING service, we took a Short position Friday afternoon (via Dow Jones ETF PUTS); we may add to that position later today or this week. Expect this will be an active day with us liquidating multiple "at risk" positions. The part I like best about the current sell-off is it appears to be happening absent sensational negative news. That is the way prolonged declines typically begin.
NOTE: If the current sell-off is another "fake out," which is met by another all-time new high, such behavior will only add to the initial severity of the bear market when it begins. Most importantly, Wave structure warns the odds a major bear market will begin in 2021 are almost 100%.
Sincerely,
Glenn Neely
NEoWave, Inc.
www.NEoWave.com