NEoWave News
June 4, 2020
News: NEoWave's Glenn Neely declares "WAR of the WAVES" - Advanced NEoWave versus Orthodox Elliott Wave
Glenn Neely stands out among Wave forecasters as bullish, with published forecasts proving accurate predictions
June 4, 2020 -- NEoWave's Glenn Neely is publicly declaring a "WAR of the WAVES" -- advanced NEoWave versus orthodox Elliott Wave. Due to the novel coronavirus and unprecidented impact on societies around the globe, markets for the past several months have been tumultuous and, some say, unpredictable. During this time, most orthodox Elliott Wave forecasters anchored themselves to a severely bearish "end-of-the-world" outlook. Meanwhile, after the low in early March 2020, Neely turned very BULLISH, making him once again a "lone wolf" in the Elliott Wave community. Unlike orthodox Elliott Wave forecasters, Neely's predictions have been right on the money and continue to unfold as expected.

As proof, Glenn Neely is sharing key NEoWave Forecasting charts for the S&P 500, which he published to Forecasting service subscribers on March 1 and April 5.

March 1 (see monthly chart):
Before the crash, Glenn Neely publicly warns that the 11-year bull market will end, with this published chart and note for the S&P 500: "Bull Market probably over if cash breaks 2822." (Soon after, cash broke 2822 and the market crashed).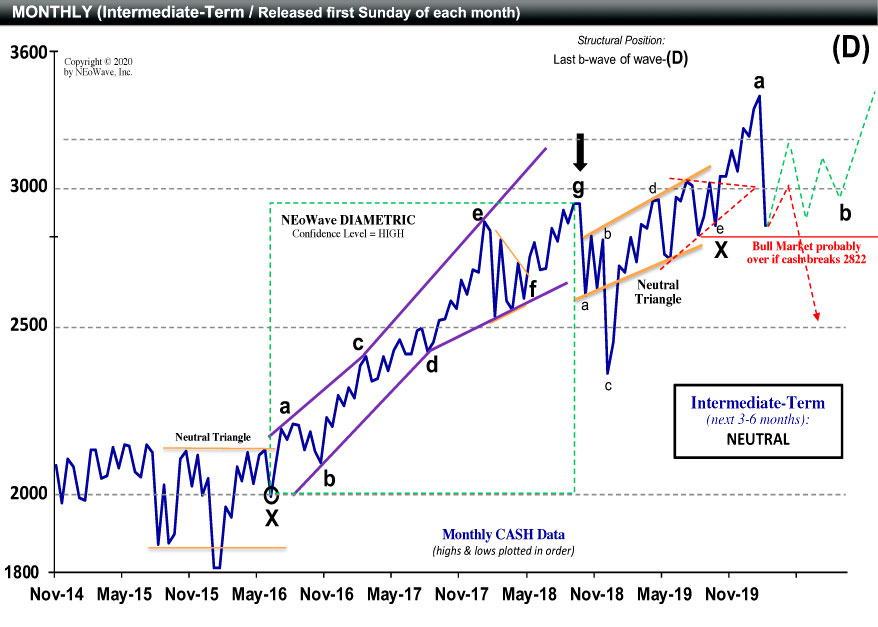 ---
April 5 (see monthly chart):
Glenn Neely predicts the bear market has bottomed, and projects the size of the bounce for the S&P. (His forecast was right on the money and continues to unfold as expected!)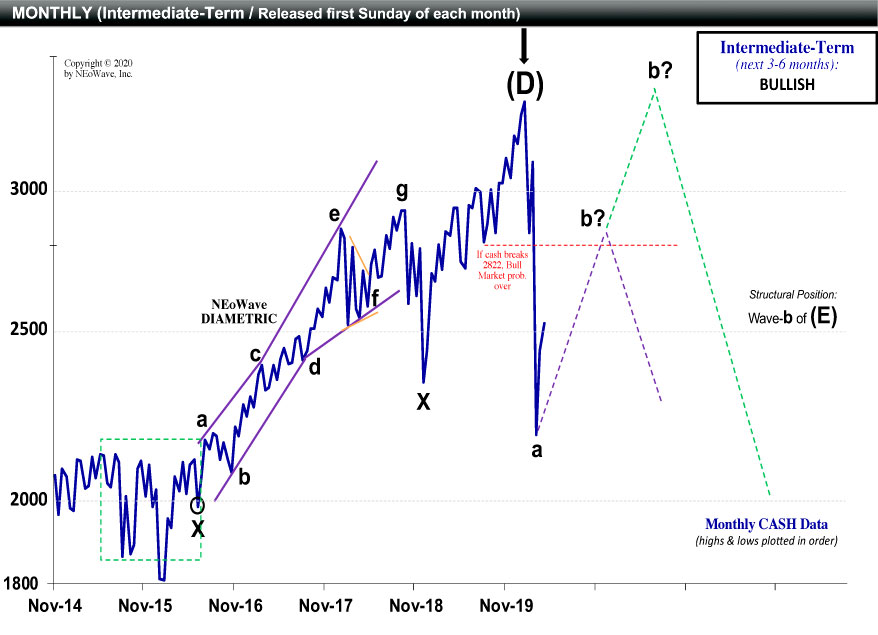 ---
April 5 (see 1/2-yearly chart):
Glenn Neely asserts that we have entered a new era of Wave predictability. His advanced NEoWave technology allows him (for the first time in a decade) to precisely map out the next 5 years of market price action for the S&P 500.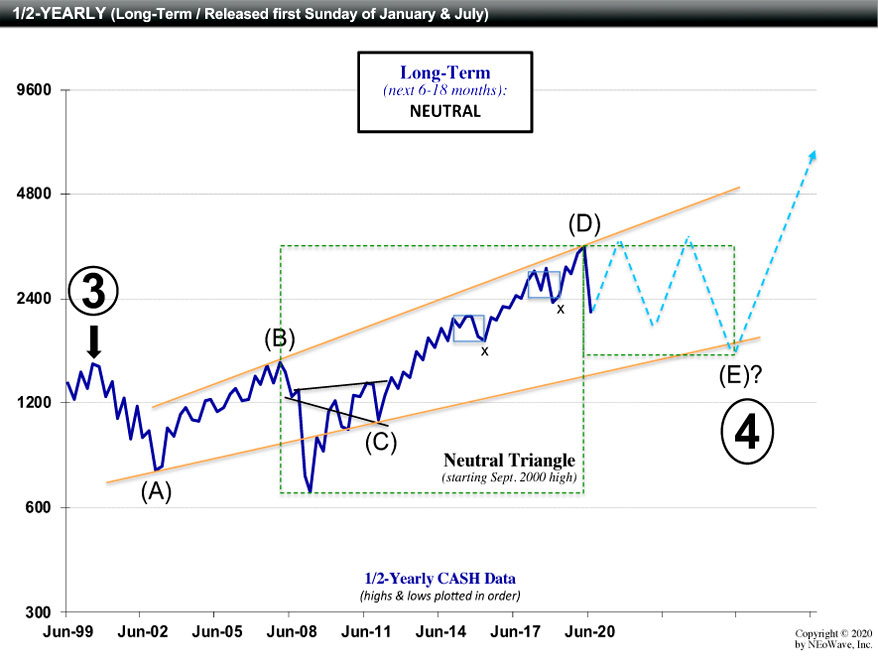 ---
About Glenn Neely and NEoWave, Inc.
Internationally regarded money manager, trading advisor and Elliott Wave analyst, Glenn Neely has devoted over 30 years to advance Wave forecasting and trading strategy. His now-famous advanced NEoWave methodology provides a precise, step-by-step, logical assessment of market structure, which typically leads to more accurate forecasts. His Neely River Trading technology assists in creating lower-risk trading strategies, with a dual emphasis on effective trades and capital preservation. Wave analysts and Elliott Wave enthusiasts rely on NEoWave's Forecasting Services to guide their market expectations for the S&P, T-Notes, Gold and Euro. Professional investors and traders worldwide trust Glenn Neely's highly specific trading advice on NEoWave's Trading Services: World Markets, Fixed Income, Commodities and Currencies.
Click below to learn more about NEoWave Trading services and NEoWave Forecasting services:
https://www.neowave.com/trading-strategies.asp
https://www.neowave.com/market-forecasting.asp
Follow Glenn Neely on social @NEoWaveTheory:
https://www.facebook.com/NEoWaveTheory
https://twitter.com/NEoWaveTheory