NEoWave Blog
5/23/2022 - NEoWave Staff
FREE WEBINAR - Current wave structure of the S&P, Gold & T-Notes
---
On May 8, 2022, Glenn Neely presented a 1-hour webinar and publicly reviewed the Wave structure of THREE markets: the S&P, Gold, and T-Notes. He discussed risks and what to expect. Last week, on May 20, Mr. Neely shared additional insights to his NEoWave TRADING and FORECASTING subscribers. We are sharing these here for anyone interested in learning more about Elliott Wave, NEoWave and Neely River Trading during this uncertain market environment. (Scroll down for the link to watch his 1-hour May 8 webinar.)
From the desk of NEoWave founder and trading advisor, Glenn Neely
MAY 20, 2022: ACCURATE Forecasting is ESSENTIAL in Wild Markets
Two weeks ago (May 8), I conducted a public webinar to warn everyone the S&P, Gold and T-Notes were at crucial junctures. The S&P and Gold BOTH PEAKED 1 trading day earlier while Notes BOTTOMED the next morning! If you have not seen that webinar, you can click the link at the bottom of this email.

Forecasting accuracy like that tells us Wave structure is clearing up and that major patterns are ending. Under such conditions, market predictability skyrockets, making this an IDEAL TIME to learn my advanced form of Wave theory called NEoWave (concepts covered extensively in my book Mastering Elliott Wave, which has been in constant publication for over 30 years)!

This is one of the BEST TIMES in the last 1-2 years to enhance your Wave labeling and market forecasting skills.

JOIN ME on May 25th, as we begin our Advanced Wave Analysis course, taught in real-time. This CLASS is almost FULL - Reserve Your Spot NOW!

The next class starts Wednesday, May 25, 19:00 Pacific
Sincerely,
Glenn Neely
NEoWave, Inc.
www.NEoWave.com
---
To watch the May 8th webinar, get the link below...
Watch the MAY 8th FREE Webinar presented by Glenn Neely: NEOWAVE MARKET UPDATE
In the recorded webinar, Mr. Neely publicly reviewed the Wave structure of ALL 3 markets (S&P, Gold and T-Notes), covered the risks associated and what's coming next! You will also hear Mr. Neely answer questions on NEoWave structure and the US stock market.

To watch the video, visit:
https://www.neowave.com/WEBINAR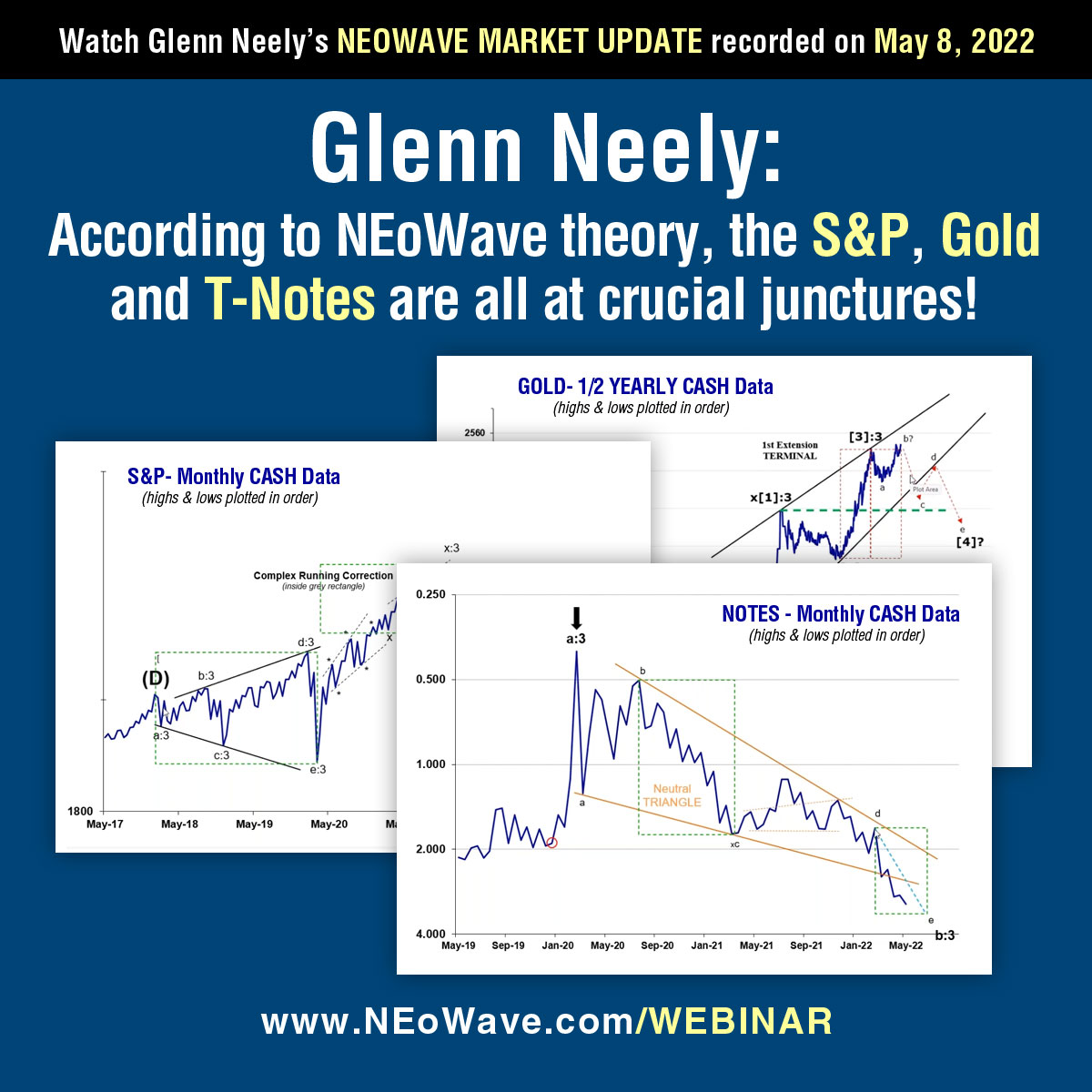 Want a REAL-TIME wave theory course to boost your forecasting skill?
Enroll in Glenn Neely's
Advanced Wave Analysis Course
Learn advanced Elliott Wave and NEoWave analysis directly from Glenn Neely.
$995 for the large-group 12-Week course. To reserve your spot, complete the Contact Form and Magelan (NEoWave Customer Service) will provide details on this LIVE course and complete your enrollment process.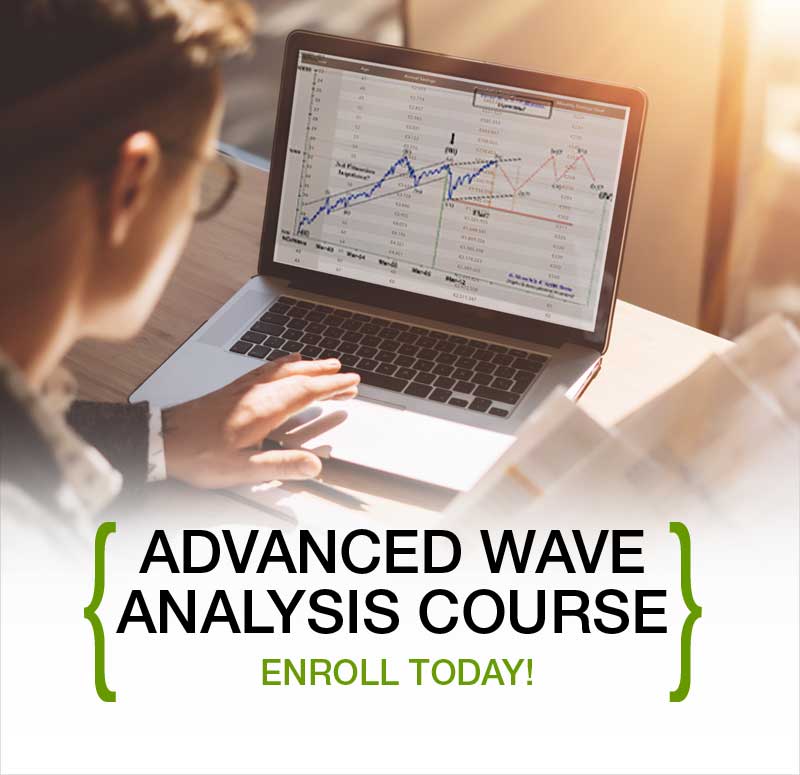 ---
Connect with Glenn Neely:
https://www.facebook.com/NEoWaveGlennNeely
https://www.linkedin.com/in/glenn-neely
---
Follow us @NEoWaveTheory:
https://www.facebook.com/NEoWaveTheory
https://twitter.com/NEoWaveTheory
https://www.linkedin.com/company/neowave-inc