From the desk of NEoWave founder and trading advisor, Glenn Neely
SEPTEMBER 20, 2021 - THE BULL MARKET IS OVER!
Today, the cash S&P completed both Stage 2 and Stage 3 confirmation (described in the public updates issued earlier today and on September 12). That tells us - with about 95% certainty - THE BULL MARKET IS OVER!

Long-term NEoWave structure strongly suggests a 4-5 year consolidation is underway, which I expect will form what is called a Contracting Triangle (refer to the following chart). Such patterns begin with VERY VIOLENT downside action, which could push the S&P down 40-50% in just 1-3 months!

Stock market conditions will be extremely treacherous for the next few years - please be careful.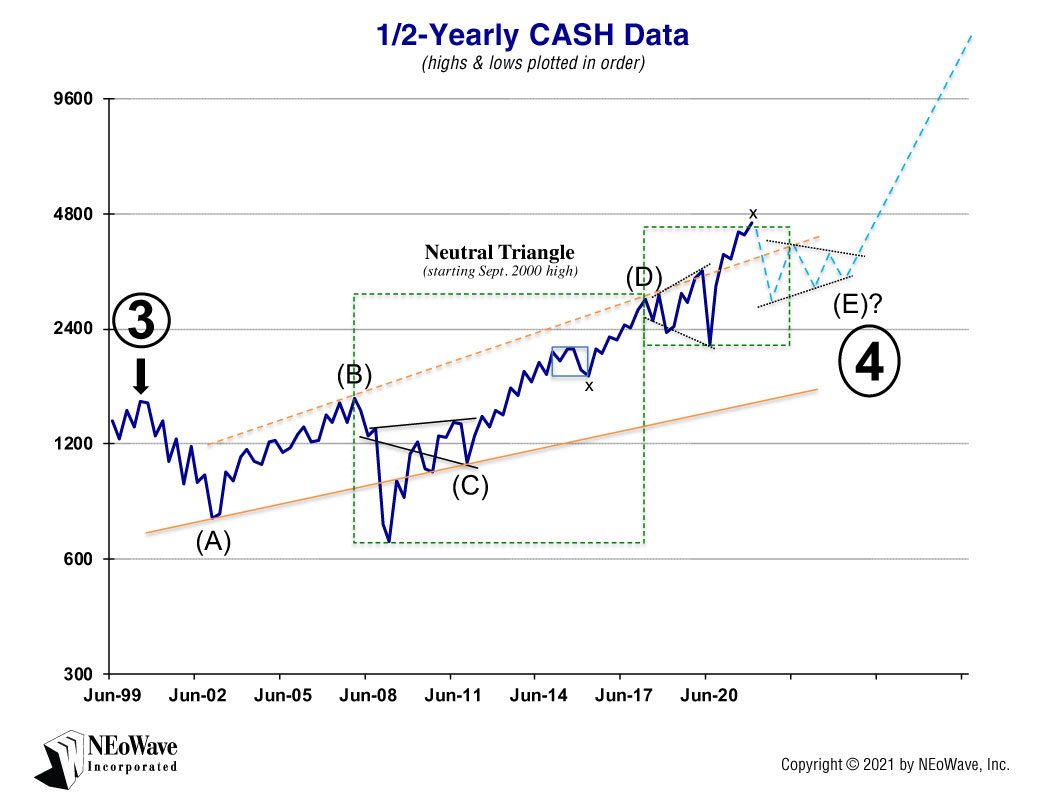 Re-read the September 12 Special Alert, with four charts and explanations about the NEoWave confirmation process, at: https://www.neowave.com/tradingblog/blog.asp?bid=151
Sincerely,
Glenn Neely
NEoWave, Inc.
www.NEoWave.com